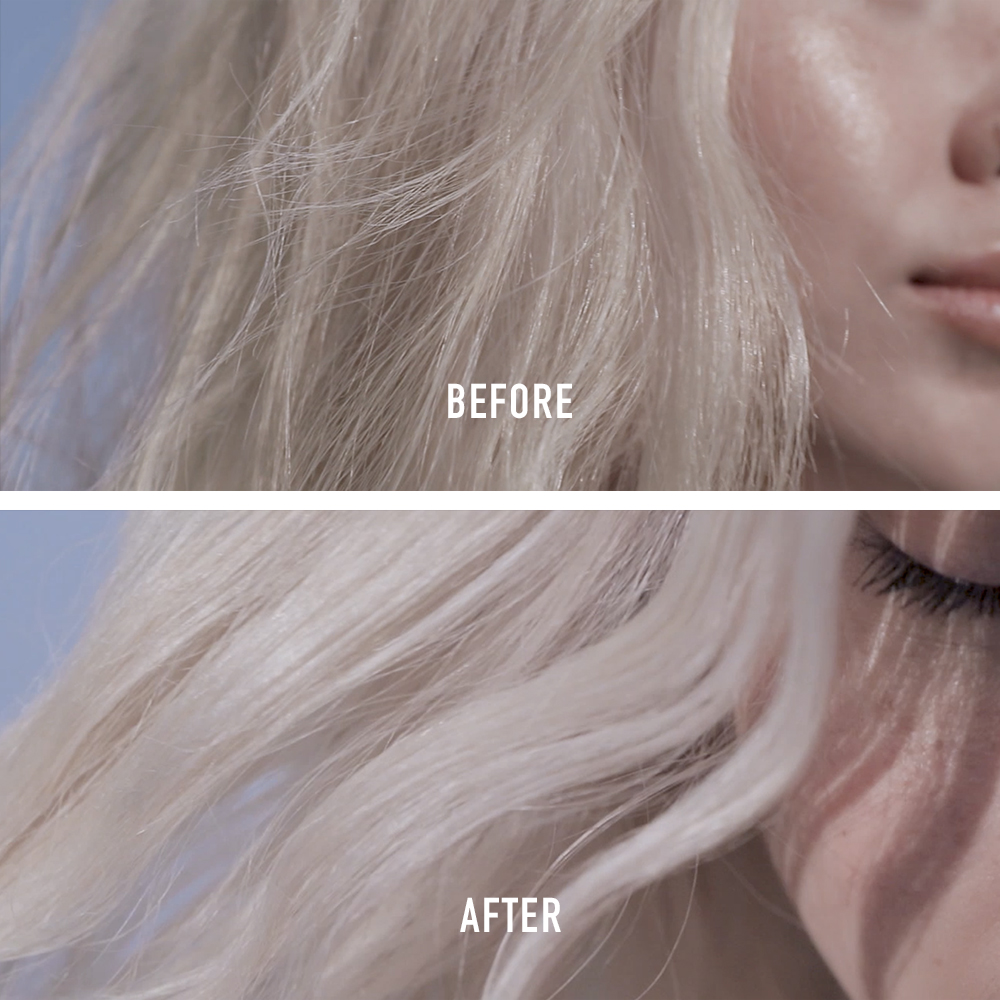 Blonde is more than a look. It is a statement. Being a blonde bombshell is exhilarating. But bleaching the hair leaves it vulnerable to dryness. Colour fades and loses its unique tone. Meet Blond Absolu, the ultra-violet healing hair care that preserves the bright look and bold spirit of the modern blonde.
It is a rite of passage, going blonde. It is something everyone must try once in a lifetime. For some, it's a phase. Others become blonde bombshells for life.
The Why of Blonde
They make it their thing. Blonde is pure and vulnerable, yet bold and daring, irresistible. Blonde is everything and nothing, all at once. Oh, and have you heard blondes have more fun? What's not fun is the drying, devitalising effect bleaching can have on the hair, colour fading and yellow, brassy tones popping up. But those are no longer concerns…
Infinite possibilities…
Blond is not one look. It is unlimited, an infinite spectrum. From ice white, to buttery blonde, to sun-bathed locks and brightened "bronde". There's a different blonde for every woman, for every hair type, for every season, every mood.
"Blonding has no limits when you have the right products to preserve the health of your hair."
…for those who dare.
No one understands blonding better than the women who have dared to do it, and no one understands care better than Kérastase. Which is why we brought together a collective of nine independent women who do blonde in totally different ways. Their concerns, their deepest blonde desires inspired us to create the ultimate range for blonde care.
Blondes demand the best
We found that every faux-blonde has her own feelings and philosophies about the color and how it sparks her soul. One thing they all have in common? None of them want to choose between gorgeous blonde and healthy, opulent hair. They want it all. And they want it fresh—no fading or veering into brassy territory.
All of the fun, none of risk
It's that demand for excellence and individuality that inspired us to create Blond Absolu, the ultimate care for faux blonde hair. We've revolutionized blonding care with six products to combine in customized rituals for bathing, treating and texturizing hair.The fibers are deeply healed and restored by hyaluronic acid and edelweiss sauvage. Ultra-violet neutralizers tone down brassiness and illuminate your desired blonde. Hair is silky, with the long-lasting feeling of "virgin" fibers.
"So go ahead and dare to do it. Go blonde. We'll be there, on the other side, with the very best ultraviolet healing care.

You Dare. We Care."